THIS REVIEW CONTAINS FLOWERY LANGUAGE. And also spoilers. Like I give a flying fuck. The movie's made a bazillion dollars. You've been warned.
Let's get this out in the open. From the very first Twilight movie, when the marketing teams posited the choice of allegiance, I took Team Jacob. I find werewolves to be the much cooler iteration, as there are tribal overtones and there's an inherent connection to nature that I dig. Vampires reek of artifice and style for style's sake. And I like animals.
That said, Team Jacob also is also a facet of a new pinnacle of stupidity in storytelling which has culminated in the latest installment of the Twilight film series, Breaking Dawn, Part One. That there are two parts to this insipid finale means that this was done to extract an additional billion dollars from the ruthless and irrationally loyal fan base of this inexplicably bizarre series.
In many ways, Breaking Dawn delivers on the horror genre. You know, there's that immensely stupid girl who ventures into the forest alone, barefoot, without a flashlight or telling anyone of her whereabouts, with her boobs hanging out. "Don't open that door!" screams the audience, but bimbotron does it anyway, because she has an undying academic curiosity - looks like someone's been reading my post on quantum physics! Dumbass opens the door and gets her head knocked into tomorrow by some hulking giant armed with a ball peen hammer. Eeek!
That's sort of the similar experience I had watching Breaking Dawn, as Bella Swan - easily qualifying as the single most idiotic character in all of history - perpetually makes one mind-blowingly foolish decision after another. Bella Swan is so stupid that even stupid people find her stupid.
Hey Bella, having sex with a vampire can cause bodily harm! That's okay, I can handle it. It's for love. Hey Bella, that baby inside you is going to kill you, and everyone, including your father who doesn't know you're pregnant and genuinely loves you is going to be very sad! That's okay, I've already put my dad through hell so what's my death going to matter, and plus I want to piss Edward off for making me wait this long. Oh and I have to respect the life of my fetus more than my own. Fuck you. Hey Bella, you're totally dragging wolf-boy along and fucking with his emotions whilst claiming you're a decent human being! I'm Bella Swan, motherfucker, I can do whatever I want. Hey Bella, they're making you drink fucking human blood, and you're not even a vampire! I don't care, it tastes like Odwalla. Fuck you, don't tell me how to live my life.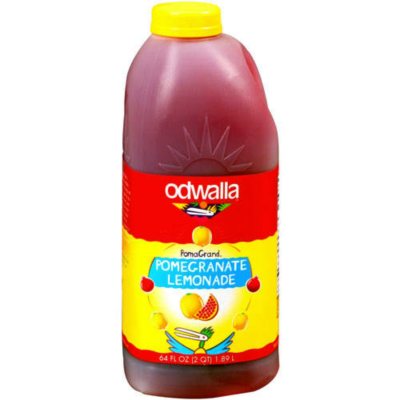 There will be blood.
Fair enough, Bella Swan, you're a fucking idiot and there's nothing we can do about it. And don't get me started on Edward. Dumbass keeps saying crap like "I'll protect you" and "nobody hurts my family" and he talks all kinds of shit with the werewolves, and yet does he do any of that? His girl is in perpetual danger, he needs the help of the wolves like all the fucking time, and is too busy moping in the corner to actually fight. Grow a spine, you worthless sparkling piece of shit. You got a girl pregnant, she's stupid enough to die for it, so be a man, stop moping and live up to the two cents of potential that you're capable of.
And why does anyone admire the Cullens? Because they drive Volvos? They're inherently racist with the werewolves and killed off the one black vampire in the entire fucking universe. Their idea of being nice is stealing blood from blood banks (blood meant to save multiple humans in fucking hospitals) to feed an idiotic girl who should know better than to give birth to a child that will a) kill her and b) lead the entire vampire-werewolf-frankenstein-chupacabra-jackalope communities into all out apocalyptic war.
Spare the sweet jackalope.
But nooooo - the Cullens believe in love, and more than love they believe in being bullied around by a girl who is so stupid she thinks the YMCA is Macy's spelled incorrectly.
What's the endgame in all of this? Of course I'll have to see Part 2 to find out, but I suspect it still revolves around Bella's twisted sense of self-worth, simply a vessel to suffer for a boy who is ill-fit for her, and doesn't do anything in return for her except make her suffer and teeter on obliteration. BUT SHE'S IN LOVE, and HE FUCKING SPARKLES. You know what, Bella? Here's an alternative. Sprinkle some glitter on an Abercrombie and Fitch catalog, lock the door, and let your imagination do the rest. There's your fucking safe sex, Stephanie Meyer.
Uh, buy these jeans. NOW.
Oh and Jacob? Instead of falling in romantic love with an infant -which is fucking gross, I don't care if you call it "imprinting" - how about, oh, I don't know, MOVING ON. You ran up to Canada, I'm sure there are some pretty classy, nice gals in Toronto or Vancouver who won't play you like a fucking Mario Brother. American Werewolf in London, Ontario. DO IT.
Perhaps instead of being a parable of abstinence, Twilight is the poster child for sadomasochism. Not since Pasolini's Salo: The 120 Days of Sodom have I seen more human punishment with vague sexual undertones. In Salo we even have people literally eating shit, which is something I'm sure Jacob can relate to.
Breaking Dawn contains exactly 45 seconds of brilliance, and that is a scene-stealing turn by Anna Kendrick, who plays Bella's friend and is the only person in the entire Twilight universe who thinks this entire scenario is blisteringly idiotic. It's an inspired piece of acting, likely improvised because there's no way the writers of Breaking Dawn could come up with anything that clever and observant. No, instead we get Bella looking like fucking Skeletor and then turning around and saying "I'm fine." Jesus H Christ almighty. Is this a Lifetime Original Movie on bulimia? No? it should be. Throw in abusive relationships, the case for psychiatric care, medication, and marriage counseling and you've got a basic-cable winner. DO IT.
Breaking Dawn is a fucking gross house centipede wearing the bloodied, putrefied skin of a baby harp seal set to the tune of a Sarah McLachlan track. It's a hemorrhoid on the ass of a failed competitive eater who lives in his dead grandmother's house in New Mexico. Better yet, it's the story of of Bella Swan, the girl who loved. That's about as romantic as sticking your hand into a Cuisinart and cauterizing the wound with Clorox bleach and a hair dryer.
Can you tell I liked the movie? I thought maybe - maybe- I could sit back and admire the cinematography of Academy Award winner Guillermo Navarro, but I was even robbed of that. The film is drab, monochromatic and the framing is about as inspired as police brutality video. What happened?
Twilight happened, that's what. I doubt no level of talent could overcome the basic premise of this god-awful and completely unnecessary series. But Sridhar, you say, what about romance? What about rekindling those awkward moments of pining for that boy/ girl when you were a teen? Go watch Once, or Spirited Away or the Harry Potter films. Not some movie about psychological and physical abuse in the name of idiotic obsession over how "totally hot" some emotionally-distant guy is. Better yet, just go and say "hi" to that girl or guy that you pine for. It'll help you live a full, complete life, and not hide behind a shitty movie and a shittier set of books. If you get your heart broken, congratulations - you're now living a beautiful, complete life.
I realize a review like this will make you want to see the movie even more. It's called schadenfreude. Morbid curiosity. Like slowing down to see a car crash. Are there any dead bodies? Eww, I didn't want to see that. Yes you did. Perhaps catastrophe seen from the armchair is that most passive form of self-psychoanalysis, and Twilight is that mirror to our cold, hard, uncaring faces. It can be that watershed moment when we realize that we are not Bella Swan, we are not selfish and completely lacking in gray matter, instead we care, we understand that we're a part of something bigger, we're smart, confident and self-assured. And if we find ourselves relating at all to Bella Swan, then that's the sign that we need to commit ourselves to finding help and save ourselves and the loved ones around us. If that is the case, then Breaking Dawn earns five stars from me. Five golden, sparkly fucking stars.